Promoting Quality and Excellence for over 25 years!
Trusted Tours and AttractionsSM was established by Historic Tours of America® in 1999 as its Internet sales division.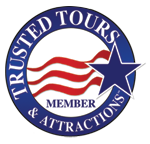 Historic Tours of America® has been a leader in the family and heritage tourism industry for over 25 years and owns and operates numerous sightseeing tours, museums and attractions in 7 different U.S. cities.
Today, Trusted Tours & Attractions provides easy and secure online ticketing for numerous sightseeing tours, attractions and museums. Our "Members" adhere to the same stringent quality control guidelines as Historic Tours of America ®. The Trusted Tours & Attractions logo is an easily recognizable seal of approval that lets our customers know that they've chosen a tour or attraction that is "guaranteed to please!"
Every tour and attraction sold by Trusted Tours is reviewed for:
Quality customer service
Outstanding hospitality
Exceptional value
Excellent content
Cleanliness
Family oriented material
Well researched scripts and material
Trusted Tours and Attractions members are monitored by our Customer Feedback Program.
Every customer that purchases a ticket through www.TrustedTours.com is encouraged to rate their experience. This ensures that Trusted Tours & Attractions will continue to sell only the best sightseeing tours, attractions, and museums that our country has to offer.
---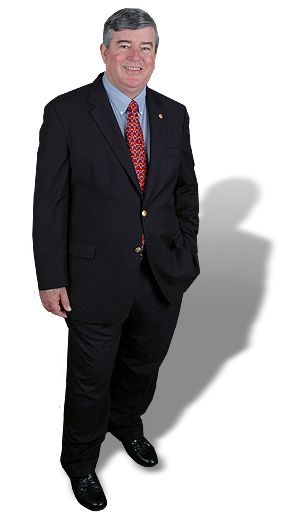 Dear Valued Guest,
Thank you for visiting our Website. We've been in the tour and attraction business for 25 years and have combined our knowledge and beliefs into this easy to use and valuable resource for our guests.
You won't find every tour and attraction here but you will find the best! We monitor the companies we recommend AND we want to hear about your experiences with them.

Our tours and attractions are guaranteed to please and with your comments we can continue to ensure that our members maintain the highest level of quality and excellence.
Happy traveling and keep in touch.
Sincerely,
Chris Belland
Chief Executive Officer, Trusted Tours & Attractions, LLC.
Email:
[email protected]
---
Business License Information: Trusted Tours & Attractions is proud to be U.S. based company licensed and bonded by the state of Florida under the name "Trusted Tours of America, LLC. Florida Seller of Travel Registration No. ST36882. Headquarters: 201 Front Street, Key West, FL 33040 / Email / Phone: 800-844-7601.